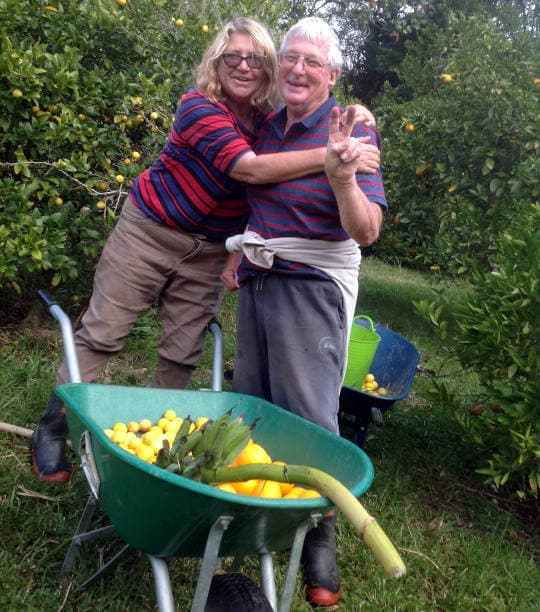 About Us
A 40-year connection to Doubtless Bay led Roger & Ruth Genet to Dilly Dally Orchard, located beside Mangonui Harbour in New Zealand's Far North.
15 years of careful selection and planting, along with transitioning to organic practices, permaculture design principles, and biodynamic influences have resulted in a thriving diversity of subtropicals.
Described as a family run "fruit salad" orchard we grow 20+ fruit varieties, flowers, vegetables, and herbs.
Ruth's culinary background sits well with her love of growing nutrient-rich food and crafting artisan preserves in their on-site commercial kitchen.
She shares her passion by encouraging others to grow their own healthy food by offering cooking classes, gardening workshops, plants, and chats to visitors at our local Farmers' Markets.