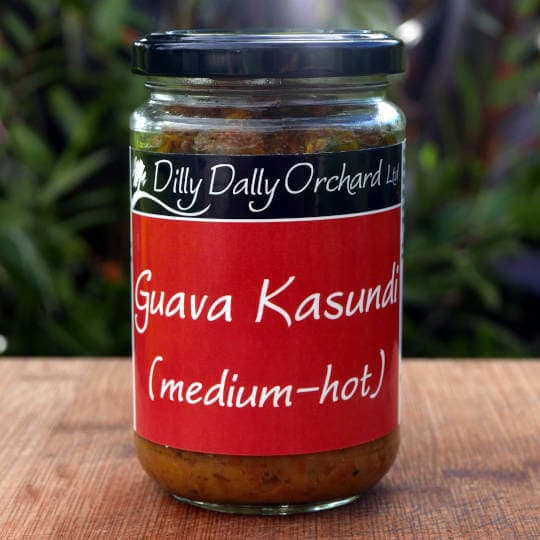 Guava Kasundi
A classic hand-made sauce made from tree ripened tropical Guavas grown in Mangonui. Kasundi is a rich sauce of Indian origin. It has a lovely chilli warmth and depth of flavour. Eat with any barbecued meats. It is also great with samosas or any rice dish.
Stir well before serving.
Ingredients: Homegrown Guava Puree, Malt vinegar, Brown sugar, Salt, Garlic, Ginger, Cumin, Black mustard seeds, Turmeric, Hot chilli powder, Mild chilli powder.
380g jar
$10.00