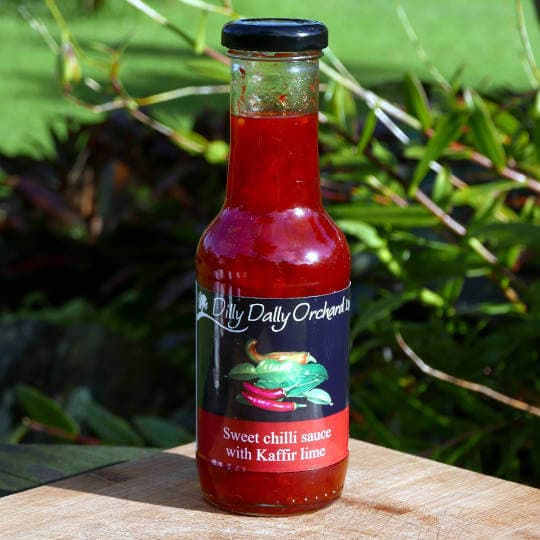 Sweet Chili & Kaffir Lime Sauce
Classic handmade sweet chilli and kaffir lime sauce made in Mangonui from locally sourced Kaffir Limes. Sweet Chilli and Kaffir Lime sauce is a wonderful addition to Chicken and Pork, or use it as a dipping sauce. Also goes well with cold meats and in sandwiches.
Ingredients: Sweet Chilli, Kaffir Lime, Natural cane sugar, Malt vinegar, Brown sugar, Salt, Cloves, Ginger, Pepper, Cayenne pepper.
380g jar
$10.00